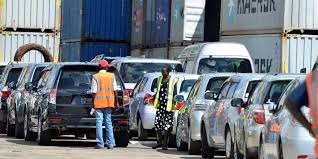 Trusted Car Dealers In Kenya
Looking for genuine car dealers?
Some people prefer to ship cars from abroad while others would rather get it from local dealers. Car dealers help people in choosing the right car (if advice is needed), providing the required documents and of course giving a test drive. There are number of trusted dealers in Kenya that will make your car purchase easy. Here is a list of the common ones:
Kenya Car Bazaar
This is probably the most popular dealer in the country. They have grounds in Nairobi and Mombasa and have all types of cars. They sell both new and used cars, locally or internationally used. Every Sunday, car bazaar has an event where car buyers and sellers meet to do business. Here, you can easily scout the hundreds of vehicles and get your choice.
Trade at (k) ltd
Trade at K ltd is a dealer in Mombasa- Miji Kenda Street. This dealer has a variety of cars, mainly shipped from Japan. You can contact them at 0705212296 during working hours.
MyRides254
Myrides254 is located at Parklands, Nairobi. This is another dealer that will make your car search easier.
Wagon Wheels
Wagon Wheels is located in Nairobi. You can get information on car purchases here such as how to calculate car import duty, what to look for when buying used cars in Kenya, and almost anything else to do with cars. Get them at 0722 623051 for more help.
Unik Car Hire & Safaris Ltd
Unik Car Hire & Safaris Ltd is one of the great dealers in Kenya. With a variety of cars in their stock, you can be rely on them to get you're your preferred vehicle. You can visit their facebook page for the latest cars or contact them at +254733702260. They are based in Mombasa so you don't have to travel all the way to Nairobi to shop for a car.
Capital Hill Motors Ltd
If you are looking for new cars in Nairobi, this is another option. Capital Hill Motors Ltd is based in Ngara and Adams Arcade, and has been around since 2012. Due to their experience and consistency, this dealer has become reputable in their honest dealings. The company started with the aim of selling used cars from Japan and the UK.
Executive Super Rides Ltd
This is another car dealer in Nairobi. It is based in Ngong Road at Junction, and also at Ndemi Road. Executive super rides ltd sells new and internationally used cars. They have built a reputation of selling mainly luxury or attention-grabbing cars, hence the name executive super rides. If you are looking for genuine performance cars this is the place to go. You can get a variety of SUVs, long vans, wagons, sedans pickups and mini vans.
Sawa Motors
Sawa Motors sell both new and used cars at great prices. This company has been at work since 2006 and has grown a lot ever since. Sawa Motors offers various payment methods including hire purchase, cash and partnerships with different financial institutions.
There are many other private car dealers but the above companies are trusted and known. Grab a car for yourself soon. Carbazaar provides a platform where all these sellers meet their buyers.
2 responses to "Trusted Car Dealers In Kenya"