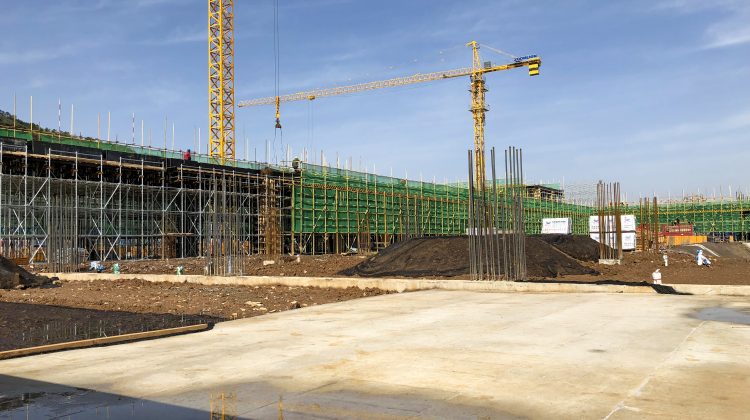 Construction Companies in Kenya
With the gradual growth of the real-estate sector, there has been plenty of competition in the construction industry. It is hard to accurately determine the best construction company in Kenya, given that they are privately owned and do not publicly make their financial information known. Without their information on gross revenue, it is hard to say which company is doing better than the other. Nevertheless, with information available to the public, we take a more detailed look into which companies are the biggest in Kenya.
It would hardly be possible to talk about the best construction companies in the country without mentioning Epco builders. Over the years, it has demonstrated why it ought to belong among the leaders in the construction industry. It prides itself in having undertaken some of the biggest development projects in Kenya, including Kwale International Sugar Company, Moi University Pension Scheme Complex Tower in Eldoret, and CIC Plaza in Nairobi.
2. Put Sarajevo
Put Sarajevo General Engineering Company is a privately owned construction company that exists not only in Kenya, but in other countries as well. It has a huge number of employees who are responsible for the massive pieces of construction they undertake. They are rumoured to have more than 6,000 employees in the countries where it operates. They have been operational in the country for a long time now and are responsible for some of the biggest construction projects in the country.
3. Seyani Brothers
Seyani Brothers & Company (Kenya) Limited (SBC) is among the biggest construction companies in Kenya. This is particularly because the offer a wide array of construction services and have been responsible for some of the biggest construction projects in the country, including the expansion of Village Market in Nairobi, construction of Green Hills Hotel at Village Market, and the ongoing expansion of Sabis International School in Runda.
This company was started back in 1978 when two enterprising brothers identified a market gap in the construction industry and immediately capitalized on it. Since then, they have never been the same again. The company has achieved tremendous success in the construction industry and has also expanded the list of services it offers. Their growth has seen them expand their fabrication departments, acquire new plant equipment, establish a structural steel fabrication workshop, stone cutting section, joinery and carpentry workshop. The company's base of operation is in Nairobi's Industrial Area. Transport Companies In Kenya
4. Intex Construction
Intex Construction is another big name in the construction industry. It is responsible for some if the biggest projects in Kenya. Since its inception in June 1982, the company has grown tremendously and has managed to deliver quality results throughout its existence. What makes this company stand out is the fact that it offers high quality services and ensures that all deadlines are duly met. The success rate of this company has enabled it to retain high-end repeat clients who are not shy on spending.
The company has been operational for more than two decades and has received numerous contracts from different parts if the East African region. Intex offers a wide range of solutions in construction; civil engineering (roads and water projects like the Nairobi Airport-Athi river road in 1976, Thika-Ngoliba turn off Kitui road, construction of phase 1 of Kapsabet Sewerage project among others. In a span of just two decades, Intex has been able to set up permanent offices in Uganda, through their affiliate company (M/s Intex Building and Civil Engineering Contractors Limited) which is situated in Kampala. Intex Construction has a project portfolio whose earnings are in excess of US$200m.
5. Landmark Holdings
Landmark Holdings Ltd is also one of the top construction companies in Kenya. It was incorporated in 1999 and awarded the Construction Excellence Award in 2014. The firm has a turnover of over US $50m and a capacity to handle projects worth up to US $119m.
6. Associated Construction
This is one of the biggest budge, highway and railway constructors in Kenya. The company has its Headquars in Thigiri Ridge, Nairobi.the company has partnered with other companies to provide top notch PPP, BOT, and EPC models.
7. Cementers
Cementers is one of the biggest construction companies in the country and has been operational for the last four decades. Its founders, Kurji V. Patel and Laxman M. Arjan managed to grow the company extraordinarily. The company prides itself in successfully completing some of the biggest construction projects in the country. Some of the biggest construction projects completed by this company include Mihrab Towers construction, Two Rivers Development, and the JKIA airport roadwork in Nairobi. Courtesy of its fast growth, the company has since been able to expand its operations into Uganda and has even set up permanent offices there.
8. Hayer Bishan Singh & Sons
This is one of the oldest and most reputable construction companies in the country. It is headquartered in Kisumu and has been responsible for some major construction projects over the years. It has been operational since the1970s and continues its string of high quality construction service delivery. The company was founded by Hayer Bishan Singh and has over the years been operated by his sons and family. It us responsible for the construction of a good number of major projects in airports, roads, bridges, bus parks, causeways, low cost housing, among others. The company has continuously expanded over the years and even have branches Uganda and South Sudan.
9. Laxmanbhai Construction
Laxmanbhai Construction is arguably the oldest construction company in Kenya. Is started in 1953 and has grown tremendously over the years. Today, it has expanded the range if services it offers and the size if market it serves. It offers construction solutions in multiple sectors,including hospitality, education, and real estate.
The company forms part of the Laxmanbhai Group of Companies which is operational in different countries including Kenya, India and United Kingdom.
10. Parbatsiyani Construction
This is another big instruction company in East Africa that was founded in 1991. It was founded first in Uganda before moving into Kenya and dominating the market.