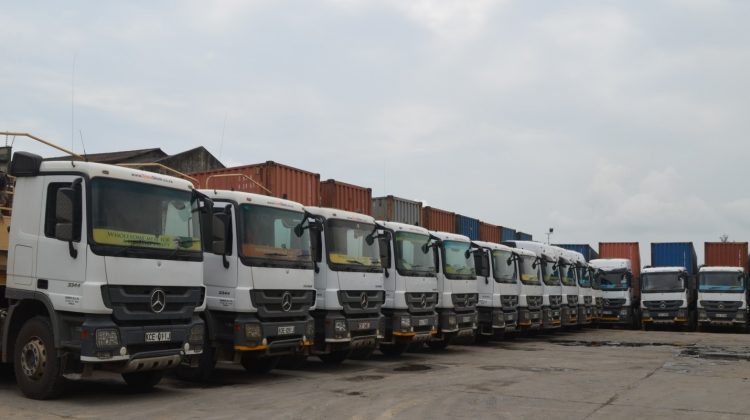 Transport Companies in Kenya
Transport and Logistics Companies in Kenya
With the onset of globalization, the transportation industry has grown in many parts of the world. Here in Kenya, there already exist a number of good transport companies which are more than able to meet any need you may have. The transportation business basically involves the movement of goods from one point to another. The nature of the goods transported varies accordingly since different transport companies specialize in the freight of different commodities. If you are a trader, importer, or businessperson looking for information on the best transport companies in Kenya, then you have come to the right place.
It is worth remembering that when it comes to transport and logistics services in Kenya, it is imperative that you choose the right business partner. In order to do this, you have to, first of all, ensure you have adequate information about your transport company of choice and also that you are comfortable with their terms and conditions. There are a number of highly reputable transport and logistics companies in Kenya, some of which have been in the industry for the longest time now. If you are new in the transport and logistics sector then worry not.
Get affordable freezer trucks for hire.
We will point out a few basics to give you a rough idea of how the industry operates. Given that Kenya is a country whose majority imports are brought in through the port, transport companies typically start their clearing and forwarding operations in Mombasa and move goods to other parts of the country. Transport companies offer different services depending on the nature of the goods. When moving perishable products, transport companies have a wide array of options at their disposal. Airplanes are usually the most preferred means of transport when moving products over short periods of time. Air transportation may not be the most cost-effective means of moving your products but it definitely is the fastest.
Truck Companies In Kenya
Transport companies are fully aware of the importance of keeping time and as such, they ensure that they liaise with clearing and forwarding companies in Nairobi and ensure that shipments are cleared as fast as possible and transported to their required destinations. Transport logistics companies work closely with civil and electrical companies in Kenya so as to ensure that products like milk and even meat, which require a refrigerator, get all the necessary attention they need.
One of the biggest concerns for most customers requiring transport services is security. Given that some products tend to be highly valuable, they are prone to theft or even terrorist attacks. To solve the problem of insecurity, companies offering freight services have gone the extra mile to ensure that their containers are made of heavy metal and they even provide additional security to given cargo's. The list of transport companies we have prepared for you has been properly analyzed. It is worth noting that this list is not arranged in any specific order and includes just the top five transport companies in Kenya. They include;
This is a highly reputable company that is commonly known for its specialization in grains, steel products, clinkers and containers. They have been in the Kenyan industry for a long time now and have managed to strengthen their foothold in the transportation industry. If you are looking for experience, you might have to look no further than Hakika Transport Services Limited. They are widely known for transporting and storing empty containers for giant shipping lines whose base of operation is the port of Mombasa. Hakika Transportation Services Ltd is one of the many companies which are fully insured and licensed by the Kenyan Department of Transportation. This means that they have been legally tested and verified as a company that offers the best services to customers and at competitive rates. Given that this is a big company, they deal with numerous other services which include: bulk clinker transportation, storing and transporting empty containers as well as steel coils/billet transportation. You can easily get in touch with them through: P.O BOX 86961-80100, Telephone +254 203 576081, +254 723 111000 or email at info@hakikatransport.co.ke
This is a company that is very popular in the transport industry. Over the years it has managed to impress when it comes to exceptional service delivery. The Company is entirely Kenyan-owned and it deals with Freight forwarding, warehousing, consolidations, shipping, transport, among others. warehousing and any other related business in the transportation sector. They pride themselves on the fact that they offer services to almost all sectors of the economy. They also handle Petroleum products and the importation of motor vehicles. There are a number of ways which you can each them which include: Telephone +254 722 965852 or email operations@seacon.co.ke
Siginon Group Transport Ltd
This is a transport and logistics company that operates not only in Kenya but in other neighboring countries as well.  They are known to offer diverse transport options, including air travel.  At Siginon Group Transport Ltd, customers get supply chain solutions right from the source to the final destination. Their offices are located in Nairobi, Mombasa and Eldoret. Given that they also operate in other countries as well, they have offices in Dar es Salaam in Tanzania and in Kampala, Uganda. Some of the logistics services they undertake include customs clearance, freight forwarding, warehousing, transportation, port services, and air cargo handling in East Africa. The Siginon Group have for a long time been able to reliably serve regional and international markets, putting the interests of their clients first in all operations. Apart from Kenya, their other key markets are in  Tanzania, Rwanda, Somali, Northern DR Congo and Southern Sudan. They can be reached through Telephone +254 733 620699, +254 729 403694, +254 722 205003 or email corporate@siginon.com
Own a car through hire purchase
Freight Forwarders (K) Ltd
When it comes to cargo hauling, this company sits at the very top of the leader board. Their fleets of trucks are useful machines for machine numerous projects they do. It can be argued that they are perhaps the most preferred project cargo haulers in the entire East African region. They host the popular known "TRANS EAST Limited," which specializes in inland transportation of heavy loads which they make possible by the use of their specialized variety of hydraulic, and modular low loaders. They pride themselves in being in possession of over 200 specialized trucks that suit diverse transport needs. They can be reached through +254 41 2227573, +254 41 2227575 or email at info@ffkgrp.com