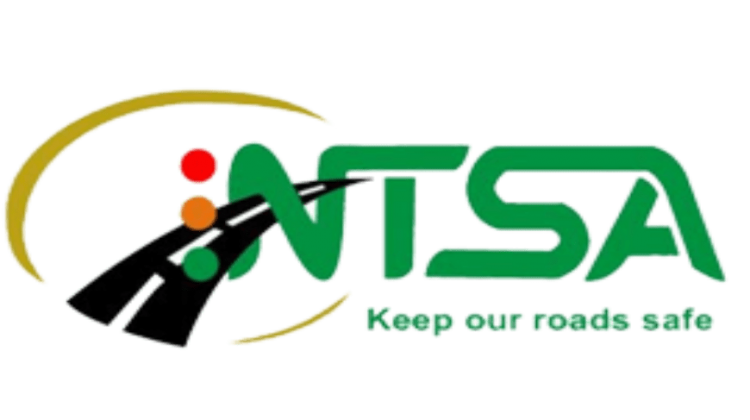 PSV Application
NTSA PSV Application
Getting a PSV license in Kenya today has seemingly become easier. Unlike the traditional system of application where you had to physically handle every aspect, the online option is easier and faster. For a driver wishing to apply for a PSV license, there are a number of requirements that one has to meet. The application process requires an interested party to ;
(a). Have a driving experience spanning more than 4 years on Kenyan roads or even abroad.
(b). Be at least 24 years of age and have a valid identification card.
(c). Fill up a form XVI, which will later be taken for certification at the Traffic Police Department in Nairobi.
(d). Be in possession of a Certificate of good conduct.

In order for you to successfully apply for a PSV driver's license, you will be required to avail yourself at the Traffic police department which is located in Upper Hill area, right next to the Kenyatta National Hospital. Many people often run into plenty of trouble trying to locate this destination. The easiest way there is by taxi. For those who are unable to use this means of transport for one reason or another, you can take a bus right from the kencom bus terminus in Nairobi. The best bus to board will be labeled 7C.
Upon reaching their offices, the Traffic Police Department will require you to pay a meager Ksh 50 in order to process your application. Once your payment has been made and process successfully, you will be handed a receipt. After your business at the police department is duly complete, you will then be required to go and submit the receipt to the Road Transport Department in Nairobi. Their offices are located in Times Towers, right next to the Central Bank of Kenya and the Technical University of Kenya. It is at their offices in Times towers where you will be issued with your PSV license. Before parting with your license, however, you will also be required to pay an additional Ksh 625.
It is also worth noting that like many other jobs today, in order for your application to be successful, you will be required to provide a certificate of good conduct. This certificate acts as proof that you are a law-abiding citizen who deserves to be given a chance to serve other people well. Applying for this certificate can easily be done online. You will however be required to download and fill an application form which you will later have to submit to CID offices. For those living in Nairobi, the CID headquarters is located in Muthaiga, along Kiambu road. There, you will also be required to carry a copy of your ID card as well as your duly complete application form.
Conductors' PSV license requirements.
For conductors in Kenya, the requirements needed to successfully acquire a PSV license are numerous. The first requirement for a conductor applying for a PSV license would be that he/she ought to be at least 18 years of age. Such a conductor will also be required to have a clear copy of his original ID card and a certificate of good conduct from the CID offices. Apart from that, he/she will also be required to submit a completely filled form XVII, which ought to be endorsed by the police in the Traffic Department. The application process for both drivers and conductor are not that different from each other. They will both be required to pay Ksh 50 at the traffic police department and an additional Ksh 625 at the Times Towers offices.
Online application
Applying online is arguably the easiest way of applying for your PSV license. Here, you will start by visiting the National Transport and Safety Authority Website (NTSA), where you will then have to click on the "PSV license application" option, under the Quick links section. You will then proceed to create your own account and fill in all relevant information about yourself, including your name and identification card number.
When applying online, you will be required to avail plenty of personal information such as;
* Email
* Mobile number
* passport photograph which you will be required to upload.
Creating your account should not take you more than just a few minutes. Upon completion of the registration process, you will log into your account and proceed to click on " select approved licensing status." It is at this point where you will be required to select the "new application" option and go ahead to choose the type of application you want. Some of the options availed to you will include;
* Taxi Driver Application form
* PSV Driver application
*PSV Conductor Application
* Institution Driver Application form
After you are done with that part, there will be a form that will be generated by the system for you to fill. Some of the details in that form include:
* Your physical address
* Link to Sacco/ Institution/ Employer
* P.O.Box address
* Updated license photo
* Attach good conduct
* Your Drivers license number
*Your license collection point
You will then proceed to the payment section where you will be able to make payments through your preferred means. Upon payment completion, you will have to confirm your payment and click "Submit." After reviewing and seeing that all your answers are correct, you will then have to print it and deliver it to the collection point.
All required Documents in PSV license application.
* A duly filled and signed Form XVI for drivers or Form XVII for conductors.
* Passport photo
* Receipt of KSh 50 to be surrendered to the Road Transport Department
* A Certificate of good conduct
* Copy of applications National Identity card.
* Driving Licence of the applicant