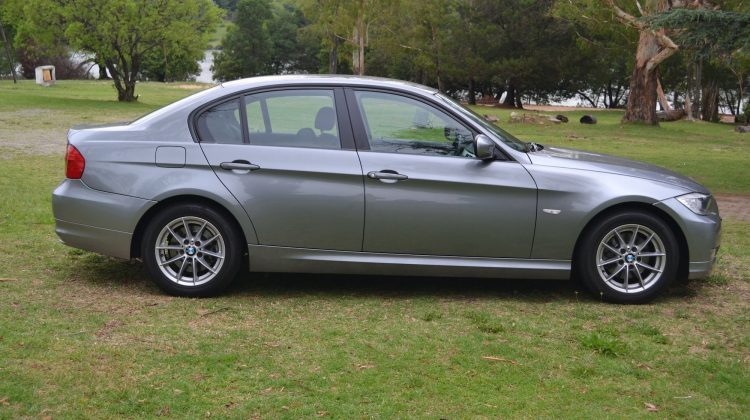 Tips on How to Sell Your Used Car in Kenya
Car sales in Kenya have gone up in the past few years. Lower priced second-hand imports that come from countries such as Japan and China make up the majority of Kenyan traffic. This influx of affordable vehicles is truly a reflection of Kenya's robust economy and a burgeoning middle class. The influx has also paved way for the rise of the used car market that services Kenyans looking for the best price possible.
As such, there has never been a better time in Kenya for a car owner to sell their used car. If you opt to sell your used car yourself rather than trade it in, you stand a better chance of offloading it for a higher price. To help you out, here are some tips on how to sell your used car in Kenya:
Start by understanding the market
To be the best seller, you have to be an informed seller. Before you even think of placing an ad, start by investigating what you have so that you can inform your buyer what they need to know. You will also need to have basic paperwork relating to your vehicle such as the service records, original sales paperwork, and the car's title.
It also helps to understand exactly what you have and its resale value to help you assess whether your car will be an easy sell, a hot commodity or whether you will be forced to lower your price to ensure a sale.
Price it competitively
Go through up-to-date online classifieds and auto store websites to help you determine the fair value of your car. When coming up with your asking price, be sure to leave some wiggle room for hagglers. However, make sure that the sale price that you settle for is something that you are happy with or willing to accept.
Make your car pretty
When potential buyers come to look at your car, you want them to envision themselves in the car, which will help them to decide quickly. You want your car to have curb appeal, therefore, you must do everything that you can to make it look clean and attractive. To make your car look pretty, you must go beyond your regular neighborhood car wash. To prepare your car for sale:
Detail it and have it washed and vacuum by professional cleaners.
Take the car to the garage to have it checked for mechanical issues. The mechanic will also check for scrapes, dings, and dents and repair them to make it look as good as new.
If your car needs any repair, consider making them rather than selling the car as it is.
Ensure that the interior is clean, disinfected and free-of clutter to make it more sellable.
Wipe all the mirrored surface until they are sparkling.
Collect all records relating to maintenance and have them ready to show prospective buyers that may have questions.
If you know that your used car requires servicing or an oil change, remember to have it sorted before you put it on the market.
Advertise it
Once you confirm that your car is looking amazing and running as it should, then it is time to advertise it for sale. Certain advertising methods work more effectively than others but you should not feel limited as the options available are endless. Some of the most common advertising methods for selling used cars in Kenya include:
Word of mouth: Pass on the message to your friends, colleagues, and relatives that you are selling your car.
Post it on social media: If your networks on social media are extensive enough, this can also be a great way to generate some interest in your car. Alternatively, have a friend that has a huge following do it for you.
Online classified ads: Online ads are by far the most convenient way to advertise your used car for sale.
Ads in newspaper classifieds: Although these usually attract a lot of competition, they tend to be effective with the right copy and images.
Do it the old way: Simply put up a 'For Sale' sign on the window of your vehicle detailing your phone number and other important details and wait for an interested buyer to approach you.
Conclusion
Selling your car, yourself will require some work, so you must be willing to put in the effort to succeed. You never know who is interested in buying a used car in Kenya and since there is immense competition, you must be willing to go above and beyond to ensure that the sale occurs.