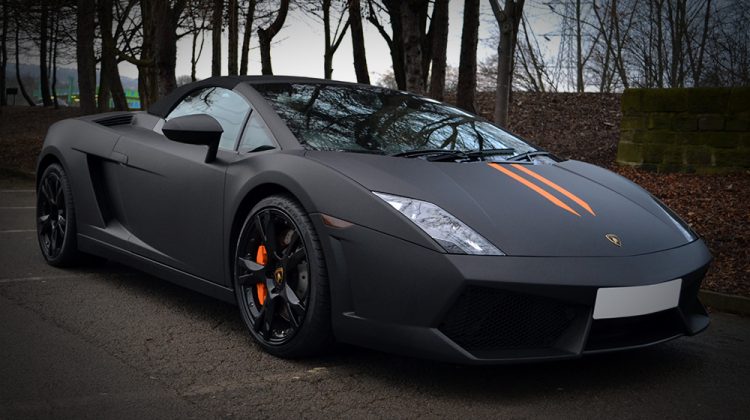 How to Buy Your Dream Car
After housing and buying land, buying a dream car is the next biggest investment and expense for most individuals. Much as we would all want an easy car buying process, buying a new car requires a little effort on your part. Choose the right car and you will love everything about your dream car. Choose the wrong car model or dealer and you will not only hate your shopping experience, but you stand to lose money as well.
Because buying a car is a big purchase, you want to make sure that you are getting a good deal on a safe and reliable car that will not cost you thousands of shillings in repairs or maintenance. To ensure that you are making the right decision for you and your lifestyle needs here is how to find and purchase your dream car:
Consider buying online
Buying the car of your dreams has never been easier owing to the increased transparency that has been created by the internet. Thanks to trustworthy Kenyan sites, it has never been easier than ever to get a better deal on a car with price transparency tools. Sites like this make the car search process easy particularly when you have a specific model in mind.
Figure out if you want to buy a dealer or an individual
If you do not have the cash to be able to buy a brand-new luxury car from a dealer, you have the option of buying a used model from an individual instead. Both options have their own sets of advantages and disadvantages. For instance, buying a car from an individual might be easier and less costly because the sale will be direct and will not require an intermediary.
An individual seller is also likely to be flexible on the price, based on their circumstances or situation. On the other hand, if you buy your car from a dealer, your purchase will be covered by warranties and guarantees. However, your purchase is likely to cost more and the prices are often fixed because dealers tend to work directly with manufacturers.
Set your budget
Determine if you want to pay for your dream car using cash or whether you would prefer taking out a loan. When you pay cash for a car, the budgeting process is likely to be straightforward and simple especially if you know how to control your spending. When budgeting, remember to factor in the sales tax, the registration, and insurance. Some people also opt to take out car loans to purchase their dream cars. Fortunately, car loans are very easy to get today and many are available at reasonable interest rates. Before you settle for a loan shop around for financing to get the best rates and deals possible.
Pick the right model for you
This is where all the fun begins, so you will want to weigh your decisions very carefully. You will want to think about your plan for the car or your lifestyle before jumping the gun. If you have a family, for example, you need a car that will have plenty of room for everyone as well as sufficient cargo space for your luggage.
If safety is your top most priority, be sure to read reviews regarding safety and crash tests to assess whether the car will work for you. To make the selection process easy, narrow down your options with a list of features that your car must have. Then, use car classified sites that typically have car finder tools to filter your searches according to your preferred features and the budget that you have set.
Carry out your research
Once you settle for your preferred model, you want to ensure that the car model that you pick will be dependable and will also have a low cost of ownership. Some cars can be cheap to buy at the beginning but can end up costing more as a result of maintenance, repairs and of course, depreciation. Though your dream car may be expensive at first, it may be better to shell out slightly more money up front than deal with the costly expenses later.
Test drive your dream car
Whether you are buying a brand-new car or a slightly used vehicle, you should ideally test drive any car that you are interested in investing in. You should test drive your cars in quick succession so that your impression of each can still be fresh in your mind- this will make your comparison easy and straightforward.
When buying your dream car, consider setting aside a day for the process and visit your dealership or seller when it is not too busy. Remember to call ahead and schedule an appointment with the interested seller so that the car that you are interested in can be ready to go for a test drive by the time you arrive.
Request several quotes from dealers
You need to request quotes from several dealers to guarantee that you are getting the best deal possible. Compare the various asking prices through pricing guides. You should always expect some sellers to ask for more money than the market average. If you intend to negotiate the price in person, here are a few tips to help:
Be sure that you understand the prices fully. Negotiate slowly to avoid getting confused.
If throughout the negotiations your dealer is still not ready to make a deal, always be ready to walk away. Also, try not to jump at the first sales offer that you will receive, no matter how tempting it may be. Instead, be patient and wait for a sales pitch that will knock your socks off.
Bottom-line
When looking for a dream car to buy, purchase one that you will love and one that you are familiar with. Whether you love German cars or are looking for a family-friendly SUV, there are plenty of options for you. As always, remember to get an independent report from your mechanic especially if you are buying a used car. If your seller is not willing to allow you to carry out an independent inspection, call off the deal. Please note that while mechanical issues may not necessarily be a deal breaker, it should factor into the final price so it is important.