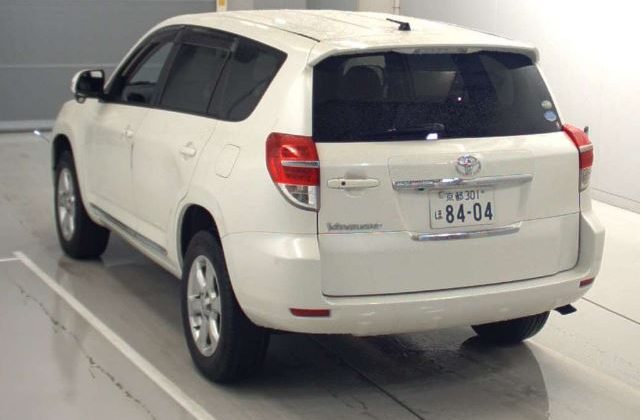 10 Mistakes People Make When Selling Cars in Kenya
Selling a car online, or otherwise can be a tricky affair. Thanks to the influx of cars, as well as the huge number of car-buying sites and lots available, buyers now enjoy a lot more variety. As such, if you do not do your homework or take the time to do things correctly, you might yourself stuck with a car that simply won't sell. Worse still, if you fail to prepare and organize yourself, you risk getting swindled or conned and you might end up with nothing at all in the end. To make sure that this never happens to you, here are 10 mistakes people make when selling cars to avoid:
1. Not researching
Failure to carry out your research will most probably result in failure. You need to investigate the value of the car that you currently have to that you can set a competitive price. Carrying out proper research during the initial stages will help you figure out if your car is a hot commodity, if it will be a while before you make a sale of whether you need to lower your price further.
2. Taking low quality pictures
When selling your car online, high quality pictures are what will help you attract prospective buyers. Make sure that you take plenty of flattering pictures from multiple angles so that you can give buyers a complete look of what is on offer.
3. Taking pictures at night
It goes without saying but you should never take pictures of your car at night as they are often unflattering. You should take pictures of your car right after detailing and cleaning it. You should also do it in a well-lit area to make it appealing.
4. High and inaccurate prices
Nothing will discourage a potential buyer faster than a car that is priced too high. On the other hand, if your price is too low, it might also raise a few eyebrows. Use a credible pricing guide and follow legitimate sources such as popular car review websites to determine the price of your car.
5. Incomplete descriptions
Before you decide to sell your car, it is important to arm yourself with all the necessary information pertaining to your vehicle. If you are unsure, carry out your research online as an inaccurate, incomplete or grammatically incorrect descriptions are bound to turn off a likely buyer.
6. A boring sales pitch
When trying to sell a car, you must try to do it just like a salesman at a dealership would. You will need to be confident and energetic when speaking to interested buyers. It will also help f you prepare a sales pitch and practice it so that you can be more self-assured and assertive when selling your car.
7. Poorly maintained records
If you have kept all documentation relating to your car safe and organized, it will improve the chances of selling your vehicle considerably. You may be required by the buyer to provide certain documents relating to the sale and if you do not have them, it will jeopardize your sale. Remembers to include service records of scheduled maintenance in your documents as it will also increase the value of your car.
8. Undertaking significant repairs
Most sellers are of the belief that if they undertake significant repairs, the resale value of your car will be boosted. Granted, a car that is running smoothly will fetch more money but it will not bring in enough to likely cover the cost of the repairs.
9. Refusing to adjust sale price
A good car deal should sell itself. Therefore, if you stick to your guns on a sale price that is not moving, you might be stuck with your car forever. Be willing to adjust the price but you should not be pressured into accepting an offer that is less than ideal for you.
10. Skipping the car clean up
Before you attempt to sell your car, be sure to clean it thoroughly to make it attractive to your potential buyers. A wash, as useless as it might appear, can make all the difference in the world in a competitive marketplace.
Conclusion
Selling a car is not as difficult as it is advertised; it simply requires a little common sense and research. Selling a car can be as easy as you want it to be but there is a lot at stake which is why you must prepare.
Now that you know that these are the mistakes to avoid when selling a car, you are now more likely to make a successful sale.